Welcome to Ricela Cattery

Ricela Cattery is a small, home cattery owned by Richard and Elaine Kish in Wayne National Forest in South Eastern Ohio.
We have litters randomly throughout the year and our kittens are registered, vaccinated, dewormed, and come with four generation pedigrees.
They come "from the love of our home to the love of yours".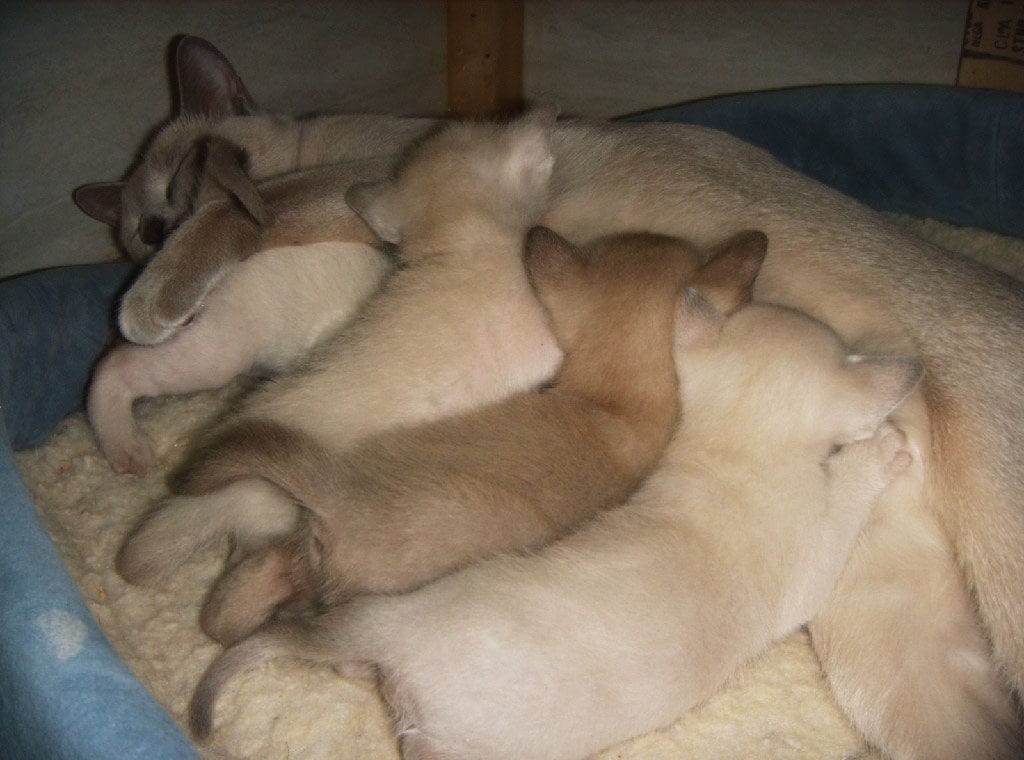 The Tonkinese are the "happy medium" of blended characteristics from the old fashioned Siamese, and the traditional Burmese.
Tonkinese are sturdy, vigorous, alert and active. They have the best traits of both which makes them warm, loving, highly intelligent, and at times mischievous, but most of all, devoted.
Their colorful personality makes them ideal companions.
They are very people oriented and love to be a member of the family, whether it be playing, eating or sleeping!
Enjoy some claw-some photos that we are paw-sitive you will love!
""Tonks" come in four rich colors that range from dark to light brown (natural or champagne) or gray (blue or platinum)
and three fur patterns; pointed (blue eyes), mink (blue to green eyes with aqua the desired shade) and solid (green to gold eyes)."